How to embark on a weight loss process with little to no support
Guys and Girls, this was me. I had my husband but I had just moved to a new place and had no friends or support system.
Here's what worked:
1) Get really, really clear on your motivation. Reach for the stars, even if it seems impossible.
2) Make a vision board. Print out words, pictures and quotes that mean something to you and put them up everywhere – your phone background, your bathroom mirror, your fridge, your computer at work.
3) Take Before pictures – make sure you're well lit, face is not covered, do it in multiple outfits (naked even).
4) Take measurements of your upper arm, chest, waist, hips, butt, thigh and wherever else you like.
5) Follow some inspirational Facebook and/or IG accounts. My personal account is my_health_process.... you might find the people I follow to be inspirational, just like I do.
6) Start your own accountability account if you like. Or tell one person.
7) In 12 weeks' time, what would you like to achieve in terms of Wellness? Your end goal might not have a date on it, or maybe it does. But for now I suggest you work in 3 month blocks. Multiple studies show that this is the ideal time frame to make a difference, while not being so far away that we procrastinate.
Examples of 3-month SMART goals are: exercise 4 times per week for a minimum of 30 minutes, eat a serving of vegetables at dinner 6 nights per week, develop a morning routine to start my day off peacefully.
8) Look at those 12 week goals. Make a small set of 1-3 goals for this week.
Example would be: research what forms of exercise are available in my community, try one new vegetable this week, monitor my current morning routine and see what works and what doesn't.
9) Plan out your week and when you're going to complete these weekly goals. This comes down to recipe research, meal planning, when you'll buy your groceries and sometimes meal prepping if that's what you're working on.
10) Think about obstacle that might stop you from completing these weekly goals, develop a plan B and C in case this arises.
11) Go into your week and follow through as best you can.
12) Remember that life happens and sometimes things don't go to plan. At the end of the week, write down how you went completing your goals. What percentage did you complete each goal? What worked? What didn't?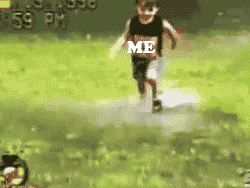 13) Rejig if necessary. Write down new goals for the next week. Complete steps 9-12 again.
14) Complete this process each week. Remember to review your 12-week goals every few weeks to make sure they're still relevant and motivate you.
15) At the end of the 12 weeks, review how you went, what you learnt about yourself. Re-take your measurements and take new photos in the same place, same outfits, same stance.
How did you go?
If you're overwhelmed, that is my job, to be your support system. I struggled so much when I was trying to lose weight, and I needed a coach. I saw the gap in the industry and discovered that with my experience, I would be a perfect fit for this type of coaching. And I freaking love it. I will help you succeed in your goals and not feel so alone. You will gain confidence in your abilities and have purpose and motivation to keep moving forward.
Message me at strivewellness01@gmail.com. I would love to chat with you, and there's absolutely no obligation to buy.
Also, I am running a New Year, All You 5-day experience on Facebook and via email. It starts on January 2nd, 2018 and will take about 30 minutes per day, if that. It's your opportunity to get clear and find your motivation for the new year. You deserve that. Feeling stuck and flat is not a happy way to live. We'll find your fire and your energy to move on some things that are important to you, in realistic and manageable steps. Throughout November and December each year, we are far too busy and overwhelmed with life and looking after others; let's shift that to a purpose that will serve you. You can't fill from an empty cup. You need to take care of you, before you can do your best for anyone else.
So, register now here. There's only 3 days left to sign up. Can't wait to see you there.
Love love,
Lizah
#success #support #health #simplified #kindness #weightloss #weightloss #experienced #mentalhealth #depression #Purpose