My Weight Loss Story: The Role Love Played
For reference, please see My Weight Loss Story: The Timeline.
When I was 18, that's when I first really got into the dieting phase of my life. Weight loss and "getting hot" was my main goal. Finally realising that I've finished school and there's a big bad world out there was really overwhelming for me. For a girl who likes certainty and stability, I had none and I latched onto "getting skinny". I started seeing guys and I also started going clubbing with a couple of work girls on Friday nights, so there was pressure to look good but also know how to have fun. I can very much relate to the book "Gone Girl", when she talks about being The Cool Girl. I did not consider myself a Cool Girl.
I was noticing more and more in the media and other stimuli that women were supposed to look and behave a certain way, I felt so conflicted by that and started struggling under that pressure of "no guys will even look at me, let alone love me", if I don't look like Mandy, Sophie or Jemma. Or possess A, B, C - Z qualities. Jumping a couple of months ahead and to cut a long story short, I had my heart broken and thought I was going to die. Yes, it was that dramatic.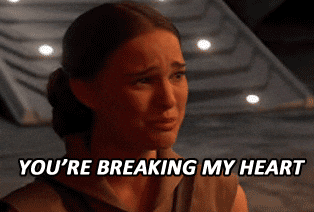 I had started chatting with a guy online around that time and we became friends. We started chatting on the phone and found that we really had a connection. We talked almost daily after about four and a half months he came to visit Australia and meet me. Up until this point we sort of knew we wanted to be together but meeting in person really sealed the deal. He decided he wanted to move here and after an excruciating 8 months long distance, he moved to Australia.
By this time, I had attempted a year of university, in the wrong course and had decided to defer. Instead I completed a Cert IV in Massage Therapy and Cert IV in Aromatherapy and I was working at a respectable (no happy endings) massage business. He found a job too. Then the recession hit (early 2009) and both of us started getting our hours cut back. My now fiancé got a job in country Queensland and we moved to an isolated property. My job was to fix up the house while he got stuck into work. Those days were lonely, and with it being my first time out of home (at the age of 20), I ate my feelings. Sure, I was happy to have our own place and happy to have the man I loved in the same country as me. But you see, my household growing up was very healthy, and I had developed a habit of eating ALL the yummy, unhealthy foods whenever I could get them. Now that I was doing the shopping, that was ALL the time. I was snacking on chocolate and chips like it was the end of the world. I gained a lot of weight in a few short months, and then we got married.
I started working at a hotel, where they served us free dinner every night and it was delicious. The weight continued to pile on. We visited Canada and I went shopping with my sister-in-law at a Plus-size store, things fit me there. That's when I realised I needed to do something about my weight. I had honestly been in denial about my weight for a year or so. I say I was "fappy" (fat and happy), but in reality, I was fat and unhappy. Happy to be in love and be all grown up in a house of our own but miserable day-to-day.
Not long after returning from Canada, I bought a Cardio Twister (TV gimmick) and started doing 30 minutes on that, plus some body weight exercises every day, and watching my portions. I didn't have a scale so I couldn't tell you any numbers. My goal was not to focus on that but just regain some control around what I was doing to my body.
About 2 months later, we moved into town and I began a new job. Around that time, I started the Body Trim Diet. This meant protein at every meal, no junk, eat every 3 hours, one cheat day a week and after the cheat day came a Protein-Only day. I was walking our dog daily, and the weight fell off, probably about 22 kgs in 6 months.
You'll read more about the ups and downs of my life, my choices and how they've affected my weight in the coming blog posts. Keep an eye out for them.
My point is that I didn't need to be a certain way, shape or form for the man I love to fall for me. Granted, our relationship started atypically, I know that, and I know that that aspect weighs heavily. But just know that you can be whoever you want to be and the imperfectly perfect person will come along that will love you the way that you are.
Through all our adventures, I have not always loved, or even liked myself. Those times have impacted our relationship because when I am not myself, I can't show or give my best love to anyone else. Self-acceptance, before you even reach self-love, is a hard one to come to grips with. But when we accept that this is who we are, learn from our experiences and how those have shaped us for the better. And we can do that without judgment or negativity, that is a great place to be. From there we can think about what we'd like to improve on, almost from an outsiders' perspective, but with heart (kindness). This is where we can learn to grow. And become an even better version of ourselves, with this comes a sense of openness. That's when love might just smack you in the face.
Fact is, when we learn to accept ourselves and do what makes us happy, we attract others to us. Your energy is lifted, you will feel stronger and more like the true version of you.
I can help you make steps towards this. Wellness plays a major role in our feelings of confidence and I can help you set goals and hold a safe place for you to work towards these.
Book a free consultation, I'd love to tell you more.
Love love,
Lizah xo
#background #marriage #happy #depression #mentalhealth #bodyimage #women #kindness #love #relationship